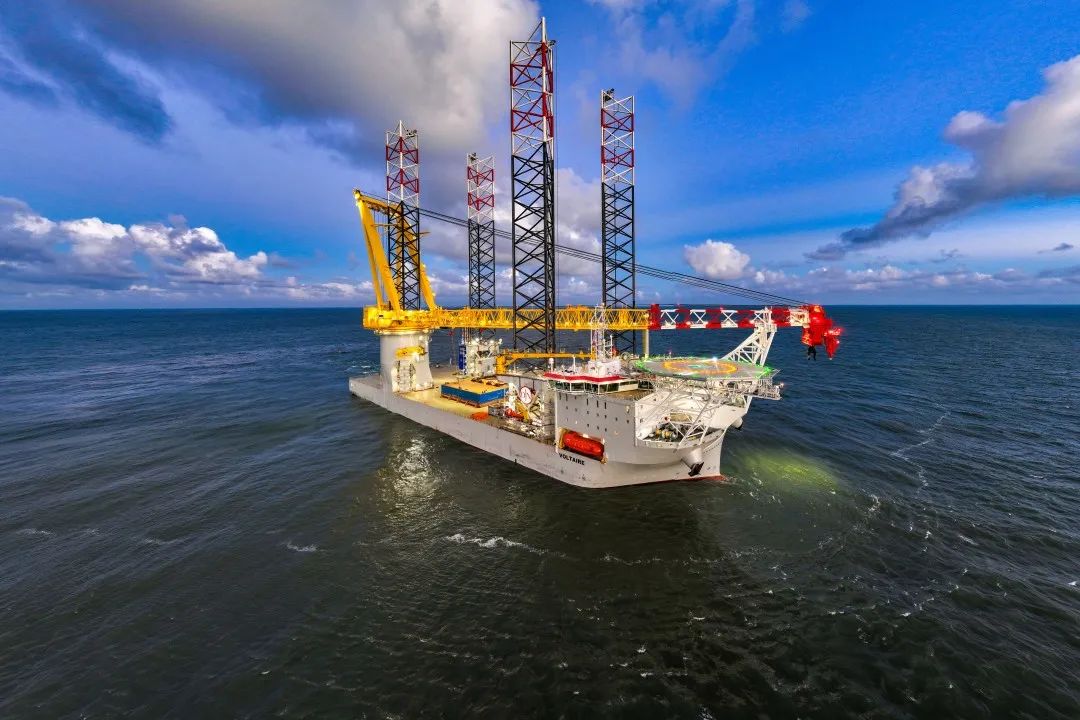 On December 15, the world's first fourth generation self elevating wind power installation ship N966, contracted by Qidong COSCO Marine, was completed and delivered. This project is the fourth key construction project delivered by Qidong COSCO Marine this year, achieving a perfect end to the delivery year

The wind power installation vessel is the world's first self elevating wind power installation vessel of the fourth generation with the largest lifting capacity and the most advanced designed and built by Qidong COSCO Marine Engineering Co., Ltd. for Europe's top dredging companies. The ship is 181 meters long, 60 meters wide, 14.6 meters deep, 131.94 meters high, and the lifting capacity of the main crane is 3200 tons. The project is designed with 4 pile legs, equipped with DP2 dynamic positioning system, which is suitable for the installation of 18-20 MW offshore fans. The project deck has a payload of about 14000 tons. The living quarters can accommodate 110 people. The pile legs are 130 meters high and can be operated in water depths below 80 meters. Compared with the existing jack up wind power installation ship, the ship has better operability. It can not only load the next generation of wind turbines and bases, but also has larger deck space to optimize the offshore installation work and reduce fuel consumption and emissions.

In 2022, in the face of epidemic situation, typhoon and other impacts, we overcame many difficulties such as many special plates, thick plates, and great difficulties, and successively achieved major milestones such as undocking and launching, crane installation, pile leg connection, lifting system completion, cabin completion, lifting test, sea trial, typhoon damage repair, and delivery, and achieved the goal of 5 million man hours of the project without accidents and injuries.

In recent years, driven by the international and domestic new energy development strategy, Qidong COSCO Marine Engineering Co., Ltd. has delivered the first wind power installation ship "Determined No. 1" in 2010, and has undertaken orders for two NG20000X wind power installation ships N1130 and N1131 in 2022. It has successively undertaken 11 jack up wind power installation ships, 2 bottom mounted wind power installation ships and 1 wind power installation heavy crane ship, creating high-quality projects, Seize innovation opportunities in the transformation of new energy industry and win the first opportunity for development.